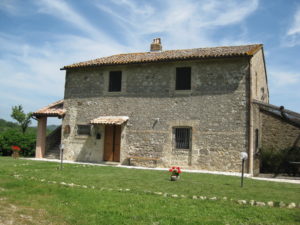 Casale al Lago is on a top hill position overlooking the Corbara lake. It is in Umbria, a region called "the green heart of Italy".
Casale al Lago is just located between 2 important and beautiful umbrian cities full of history and monuments: Orvieto and Todi. Moreover the Casale al Lago is near the main routes A1 highway (1 h and 30′ from Rome and 2 h and 20′ from Florence) and E45 regional street ( 1 h from Perugia and Assisi).
According to its position the casale is a good starting point to visit the whole Umbrian areas and a large part of Lazio, including Viterbo, Civita di Bagnoregio and Bolsena.
---
Map